SHANTUI SE220 Track Roller Bottom Roller Undercarriage Parts For Dozer Crawler Excavator
Product Information
1,The paralleling radiator is adopted to effectively prevent the overheating. The transmission route is optimized based on the vibration system simulation principle so that the noise level of the machine is superior to CE standard requirement. The three-stage integrate fuel filter and the electric fuel pump guarantee the good fuel adaptability and effectively protect the engine.
2,Product reliability: The high quality core parts and the design optimized working device feature stable and reliable quality.
3,Operations and maintenances: The large color display can real-time monitor the working status of machine mode and incorporates the malfunction self-diagnosis and record function. The multi-stage power control is adopted for the manual and electronic accelerators so that the user can select different working modes depending on own needs. The diversified optional attachments, including breaking hammer, ripper, and quick change device, can be equipped to realize the digging, landfill, breaking,and leveling operations, featuring multi-function capability. The remote installation locations for the maintenance parts ease the maintenance operations.
4,Comfort: Within the spacious cab, the arrangement and color matching of the upholstery are designed as per the ergonomic principle. The full-automatic A/C system, automatic air vent adjustment and distribution, and height and position adjustable seats feature excellent adaptability. The cab is equipped with composite shock absorbers to effectively mitigate the vibration of the cab.
5,Appearance: The all-new modeling is designed as per bionic principle and is covered with fully molded and electrophoresis treated coverings.
ENGINE

Displacement

5.9L

Model

IMPORTED

Rated Power

112 kW/1950 rpm

Number of cylinder

6

Hydraulic System

Maximum discharge flow

2*218L/min

Control circuit

3.9mpa

Travel circuit

31.9mpa

Swing circuit

25.5mpa

Travel System

Travel motor

Variable axial piston motor

Travel brakes

Lubricated double-disc

Parking brake

Pressure release

Travel shoes

2*47

Travel speed

3.3/5.1 km/h

Dimensions

Overall Width

3080mm

Overall height

3070mm

Overall Length

9605mm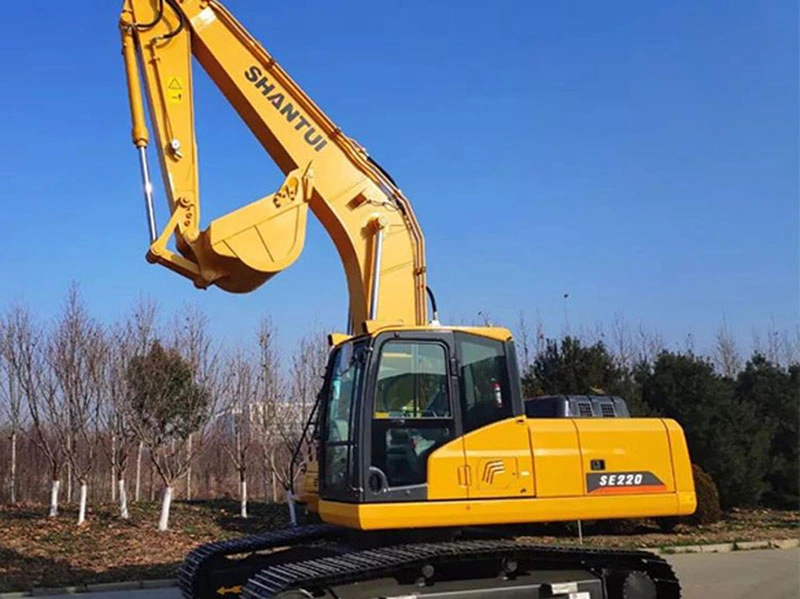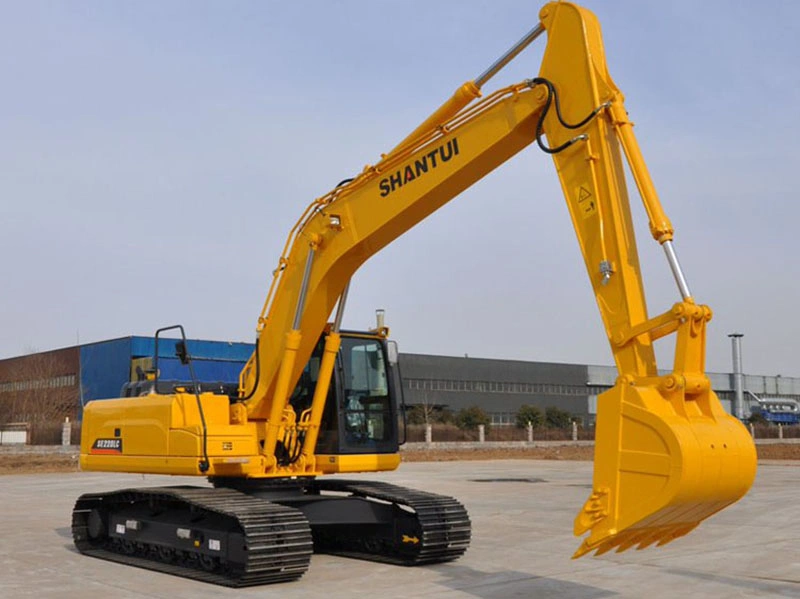 Packing Pictures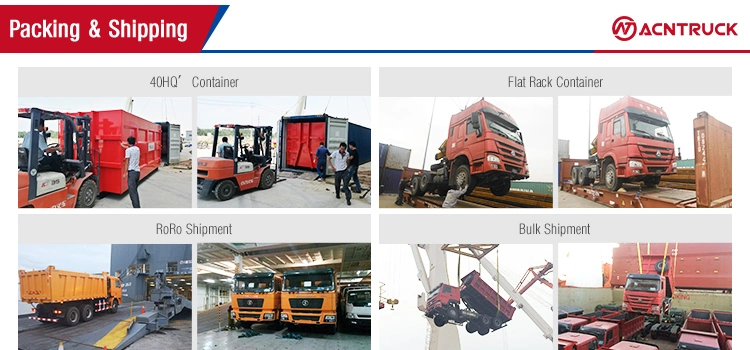 Company Information