Gearboxes Spherical Roller Bearing 24122 CC/W33 Spherical Roller Bearing


Application
Continuous Casting Machines Mechanical Fans and Blowers
Gearbox and Pumps Wind Turbines
Material Handling Marine Propulsion and Offshore Drilling
Mining and Construction Equipment Pulp and Paper Processing Equipment

A spherical roller bearing is a rolling-element bearing that permits rotation with low friction, and permits angular misalignment.
Typically these bearings support a rotating shaft in the [bore] of the inner ring that may be misaligned in respect to the outer ring.
The misalignment is possible due to the spherical internal shape of the outer ring and spherical rollers.

Despite what their name may imply,Spherical roller bearings are not truly spherical in shape. The rolling elements of spherical
roller bearings are mainly cylindrical in shape,But have a profile that makes them appear like cylinders that have been slightly
over-inflated.

Spherical roller bearing used in countless industrial applications, where there are heavy loads, moderate speedsand possibly
misalignment.

Bearing Steel Double Row Spherical Roller Bearing
| | |
| --- | --- |
| Product Name | Spherical Roller Bearing |
| Precision Rating | P6, P0, P5, P4, P2 |
| Material | Bearing Steel (GCr15) |
| Clearance | C0 C1 C2 C3 C4 C5 |
| Vibration & Noisy | Z1,Z2,Z3 V1,V2,V3 |
| Cage | Brass, Nylon, Steel |
| Seal | ZZ, 2RS |
| Features | High Precision, High Speed, Long Life, High Reliability, Low Noise , Reduce Friction |
| Certification | ISO 9001:2008 |
| Packing | 1.Neutral Packing Bearing 2.Industrial Packing 3.Commercial Packing Bearing 4.Customize |
| Delivery Time | 30 - 45 Days After The Order is Confirmed |
| Shippment | 1.By Sea 2.By Air 3.By Express |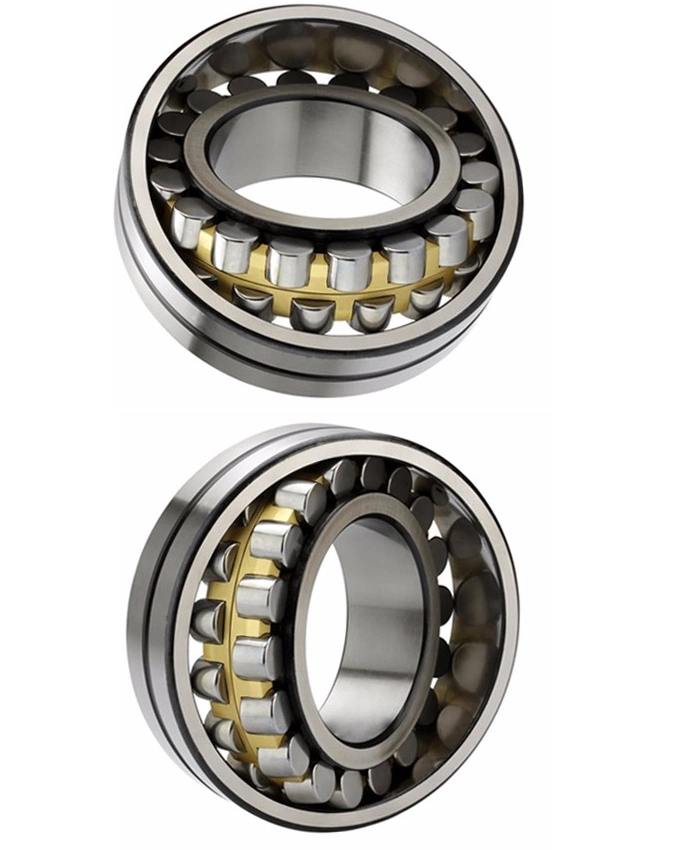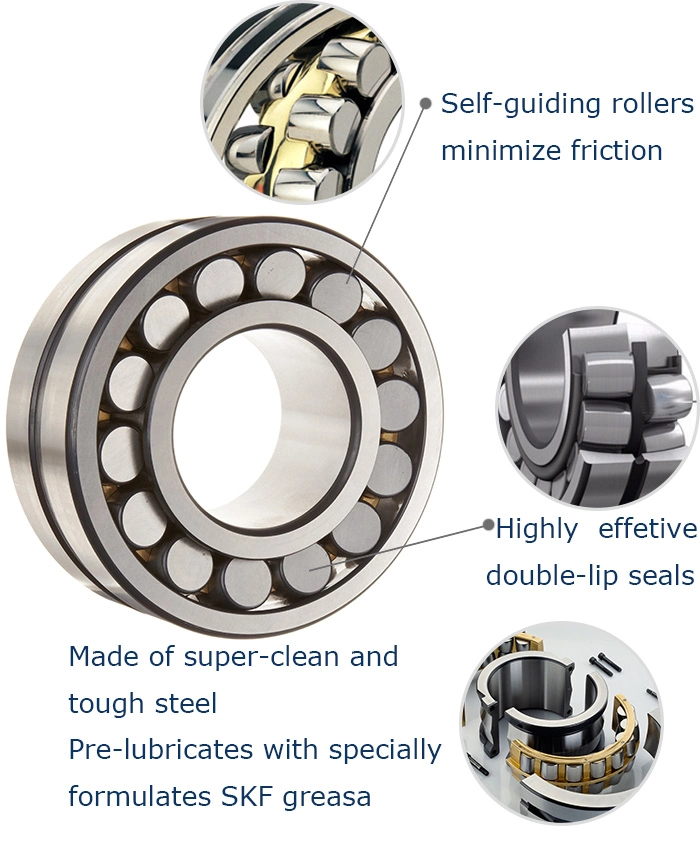 Bearing No.

Boundary Dimensions (mm)

Basic Load Rating (KN)

Mass

d

D

B

C

Co

kg

24122

24122 K

24122 W33

110

180

69

462

758

7.15

24124

24124 K

24124 W33

120

200

80

601

994

10.20

24126

24126 K

24126 W33

130

210

80

597

1020

11.20

24128

24128 K

24128 W33

140

225

85

634

1100

13.10

24130

24130 K

24130 W33

150

250

100

891

1520

20.20

24132

24132 K

24132 W33

160

270

109

1050

1810

26.10

24134

24134 K

24134 W33

170

280

109

1080

1870

27.20

24136

24136 K

24136 W33

180

300

118

1240

2180

33.50

24138

24138 K

24138 W33

190

320

128

1330

2340

42.30

24140

24140 K

24140 W33

200

340

140

1590

2790

53.30

24144

24144 K

24144 W33

220

370

150

1870

3390

65.60

24148

24148 K

24148 W33

240

400

160

2110

3880

83.20

24152

24152 K

24152 W33

260

440

180

2650

4940

115.00

24156

24156 K

24156 W33

280

460

180

2730

5220

120.00
About Us
HENGLI Machinery Company is a well-established Chinese bearing supplier. We design, manufacture and wholesale bearings.
Our specialized manufacturer of Spherical Roller Bearing & Cylindrical Roller Bearing, LUAN Rolling Bearing Co., Ltd was
established in 1970 and is accredited by the Chinese Ministry of Machine Building.

We invested in two additional specialized bearing factories, which allow us to provide our clients with top of the line products such as
Needle Roller Bearings, Spherical Plain Bearings, Rod Ends Bearings, Ball Joint Bearings, Tapered Roller Bearings,Wheel
Hub Bearings and Non-Standard Bearings.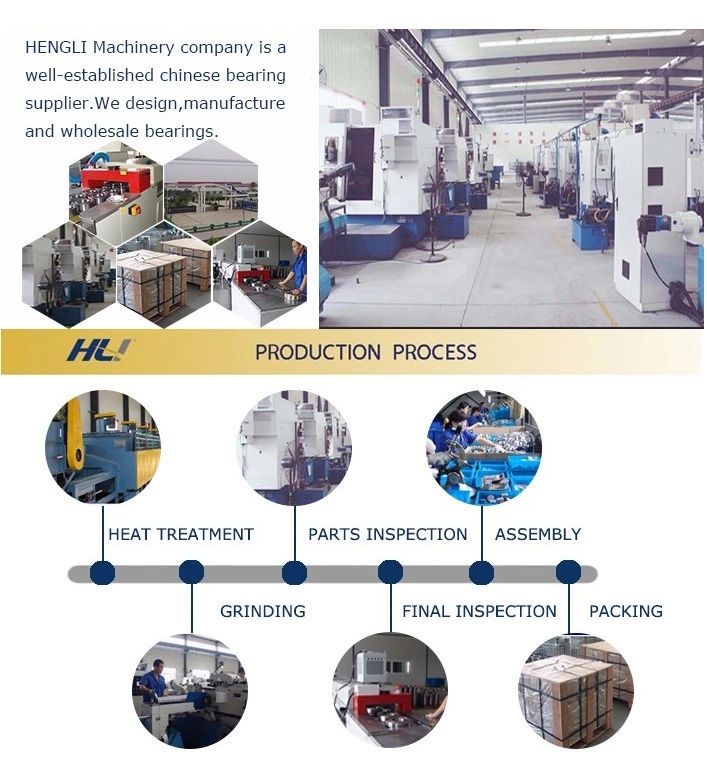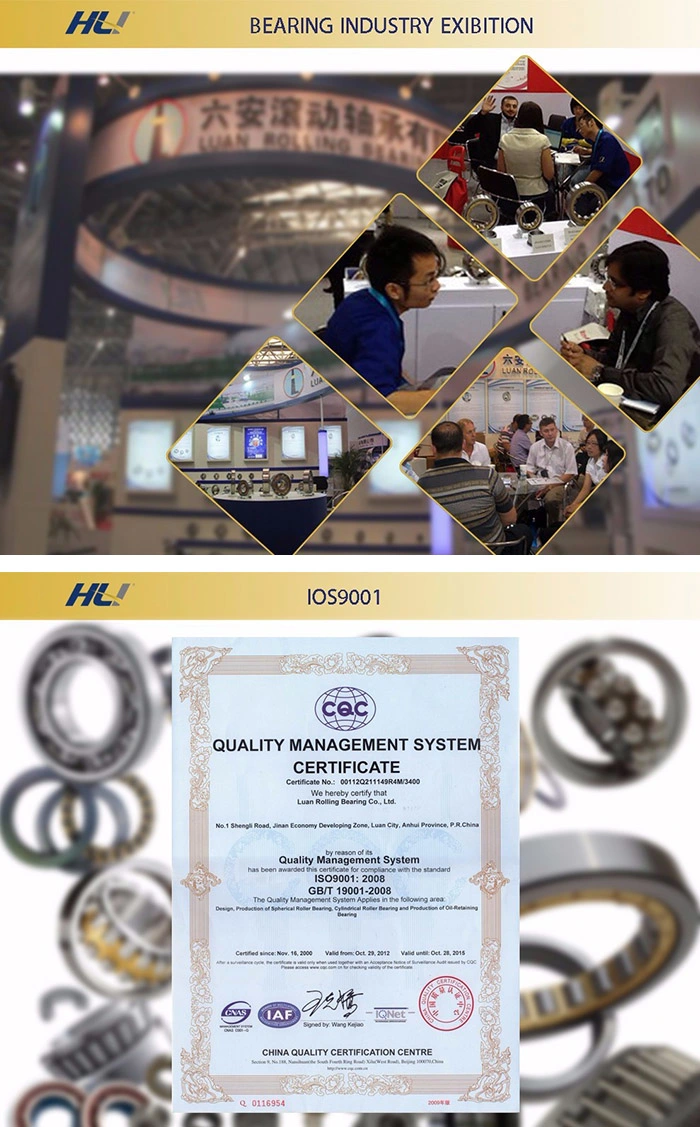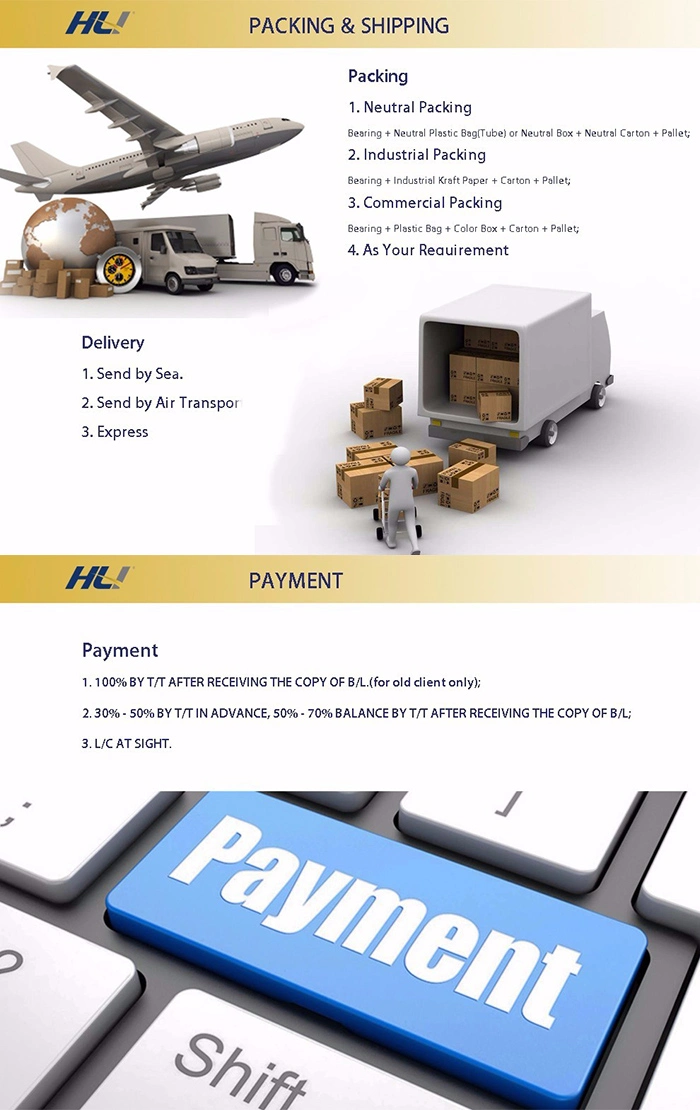 FAQ
Q1 - What is our advantages?
A - Manufacturer - Do it only with the Best;
-Your Choice make different.
Q2 - Our Products
A - Spherical Roller Bearing, Cylindrical Roller Bearing, Needle Roller Bearing, Cam Followers, Thrust Bearing
- Spherical Plain Bearing, Rod End, Ball Joint, Wheel Hub, Tapered Roller Bearing
Q3 - Process of our production
A - Heat Treatment - Grinding - Parts Inspection - Assembly - Final Inspection - Packing
Q4 - How to customize bearing(non-standard) from your company?
A -We offer OEM,Customized(Non-standard) service and you need to provide drawing and detailed Technical Data.
Q5 - What should I care before installation?
A - Normally, the preservative with which new bearings are coated before leaving the factory does not need to be
removed; it is only necessary to wipe off the outside cylin­drical surface and bore, if the grease is not compatible
with the preservative, it is necessary to wash and carefully dry the bearing.
-Bearings should be installed in a dry, dust-free room away from metal working or other machines producing
swarf and dust.
Q6 - How to stock and maintenance my bearings right?
A - Do not store bearings directly on concrete floors, where water can condense and collect on the bearing;
-Store the bearings on a pallet or shelf, in an area where the bearings will not be subjected to high humidity
or sudden and severe temperature changes that may result in condensation forming;
-Always put oiled paper or, if not available, plastic sheets between rollers and cup races of tapered roller bearings.